My Events
Keep track of your events with a separate EventHelpr user account. All the events you have created or in which you participate are clearly presented on one page.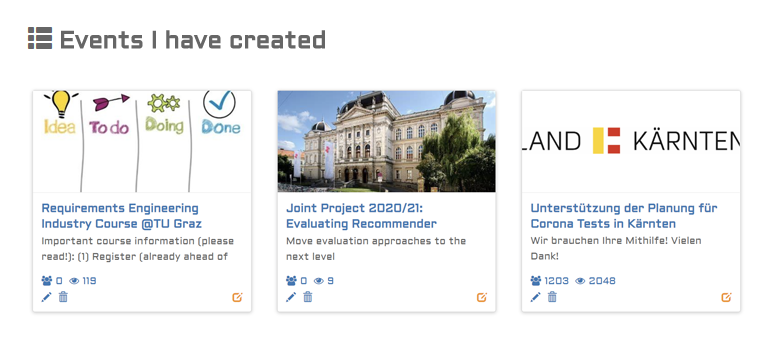 Agenda
With a detailed agenda all participants are always up-to-date. By the rating of entries it is possible to simplify group decisions or to prioritize entries.

Places
Information about the different places of the event is displayed on the map. Beside the exact location including pictures it is also possible to show useful things like side events, restaurants and accommodations, stations as well as airports.